Why Social Media Matters
Any business owner knows that social media is a necessary component of modern marketing. What many fail to recognize is just how much of an opportunity it represents. The kind of deep, meaningful connections with your wider audience social makes possible are a relatively new phenomenon.

Social media lets your organization communicate its values and develop a personality in the minds of the consumer. This is why social media marketing is so important. If you're winging it on your social media management, you are missing out on massive opportunities for growth and mindshare.

Agile social media management is attuned to trends and aligned with your brand. We can extend your reach, burnish your reputation and expand awareness. Don't leave social media to chance. It's arguably the most powerful and cost-effective marketing resource that's ever existed.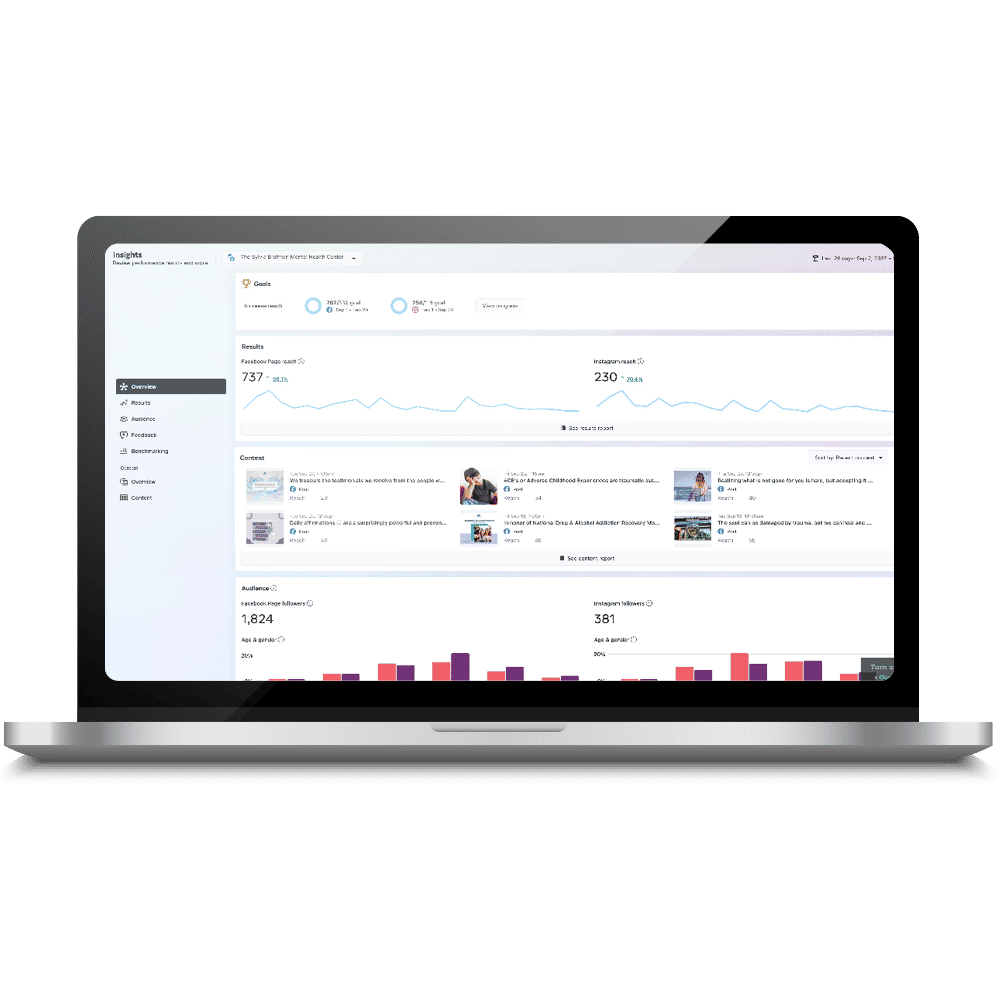 Social Media is About Relationships
Social media has been a game changer in more ways than one. Prior to it, the only way to have more authentic and personal communication with potential patients or clients was either through in-person events or via legacy media like television. Today the average American spends 2 hours and 27 minutes on social media every day. That's 2.5 hours of opportunity to capture and hold the focus of your target audience.
More casual language and attitudes are prevalent on social media than in other forums. It fosters engagement and interaction. It offers a way to give your brand and organization more depth and substance. A personality. It lets you communicate your values and what you believe is important. It's also an ideal environment for testimonials and cross-promotion of other content.
Social media is a bridge to future patients and customers. It's a way to build new relationships and to maintain and strengthen existing ones. Skilled social media management from Agile Marketing Group helps ensure you have a cohesive strategy in social which is in sync with the rest of your digital marketing.
Healthcare Social Media is Different
Healthcare organizations like drug and alcohol treatment centers interact with future and past clients differently than most other businesses. Physical and mental health are deeply personal matters. Whether someone is looking for help for a loved one or for themselves, your voice must always reflect genuine empathy and understanding. Whoever is managing your social media should understand your field intimately.

Familiarity with HIPAA, the Affordable Care Act and MHPAEA is only the beginning. Messaging to this audience needs to be sensitive, meaningful, relevant and accurate. It must come from an understanding of what motivates your next patient or client. Your content must be aware of their fears, concerns and desires. Most importantly, it needs to clearly convey what you have to offer and how it will help.

The team at Agile Marketing Group has many members with an extensive background in healthcare, including behavioral health. We understand the patient to caregiver relationship far better than the average digital marketing provider. We deliver authentic, relevant and accurate messaging on your social media that attracts admits and builds upon your authority.
It's Time for Your Business to Get Agile
Could your healthcare business or growing enterprise use a dynamic and effective digital marketing strategy? Agile Marketing Group is ready to help.
Web Development
Your website is your last chance to make a first impression. Agile web development is elegant, modern and performative.