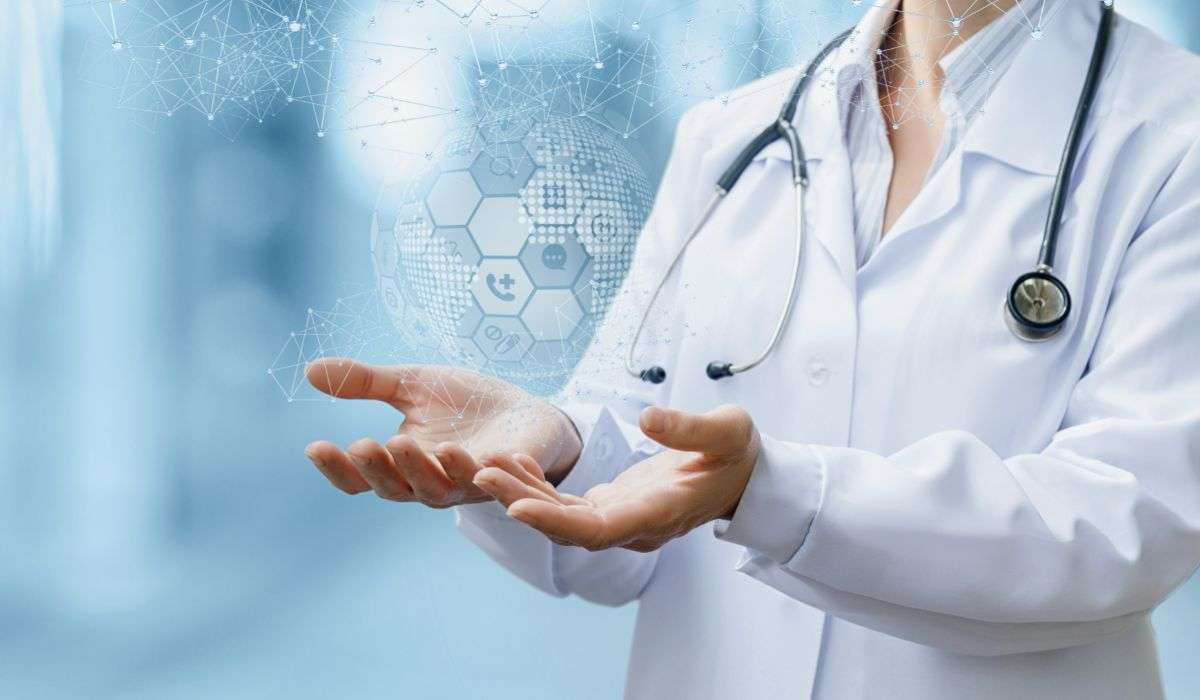 Healthcare marketing has come along way in the recent years. Business owners are finding new and creative ways to connect with their clients and patients. In addition, patients are more willing than ever to invest their time and energy and trust in their doctors more than ever before. If you are looking for ways to reach out to and educate or inform your current and new patients, now is the time to learn about the essentials of health care marketing. 
What Exactly is Healthcare Marketing
If you are going to have a successful healthcare marketing campaign, it must start with better understanding how to reach and connect with their current and prospective patients. There are numerous communication and marketing strategies that can be used to open up the relationship you have with your patients.
In healthcare marketing, you can deliver helpful, valuable resources and content to patients across all demographics. You can use your website, blog, social media profiles and other mediums to market resources and services to current and potential patients.
If you need help getting started with healthcare marketing, don't hesitate to reach out to our Agile Marketing Group team today. We have marketing professionals who are ready to assist you in these efforts right away.
Why Healthcare Marketing is So Important
You may be wondering why healthcare marketing is so important. Well, there are a number of reasons why developing and executing marketing strategies in this field are critical. Your patients are on their own healthcare journey and each one an individual journey at that. Through digital advertising, content marketing, SEO, website content and other marketing efforts you can truly help each and everyone of your patients and potential patients.
If you can focus your marketing efforts on who your patients are, what they care about and create a meaningful relationship with them, you will have the most effective and educational healthcare marketing strategy.

It is also important to remember that this industry is changing at all times. It is vital that you keep up with the changing trends to keep your patients educated as much as you can. If you feel that this is outside your alley, don't worry. You can contact our Agile Marketing Group today to get the assistance you need.
Top Healthcare Marketing Benefits
There are so many healthcare marketing benefits. As a marketing director or business owner, it is crucial to learn all about these benefits. That way, you will know just how much marketing strategies can improve your business goals and direction.
Increasing Patient Numbers
How many patients do you have? This is an essential question in the healthcare field. It is important that you are continuously attracting and keeping patients. By having the most effective and professionals healthcare marketing strategies, you can do this and so much more.
Increasing Physician Referrals
Are you regularly getting patients referred to you from outside physicians? For instance, are local doctors referring their patients out to your office for specialty services? Are doctors who aren't taking new clients referring people who come to them to your office? If you improve your healthcare marketing efforts, you would potentially get more physician referrals.
Promoting Essential Medical Services
You know that your company has healthcare services which are essential to the community. It is crucial that you are promoting these essential medical services through digital advertising, content marketing and other marketing methods.
Improving Patient Experiences
You already want to make sure that your patients are receiving the best care. However, don't you want a way for your patients to communicate these good experiences online, so that others know about your amazing service? If so, our Agile Marketing Group team can help you to improve your patient experiences and help them to communicate these experiences to the community, as well.
Now that you know more about the benefits of healthcare marketing, you can work with our Agile Marketing Group to develop and enhance all your marketing efforts from this point forward.
Creating the Best Healthcare Marketing Strategy
There are many tips to creating the best healthcare marketing strategy. The first thing that you should know is that you must focus on both your offline and online reputation. Word-of-mouth is still just as important as digital references. People are going to talk in the community and you must make sure that you keep up your reputation.
When it comes to your online reputation, there are many different ways that you can create a great healthcare marketing strategy such as:
Working with professional marketing experts
Connecting and focusing on both current and potential patients
Improving patient care continuously
Listening to your patients and what changes they want you to make
Finding relevant information in your field and sharing that with current and potential patients
Engage with your patients or prospective patients on social media platforms (answer their questions, respond to their comments, etc.)
Create a profile on multiple social media platforms
Share real-life examples of how your company can help people in the community
These are just some of the many different ways that you can create the best healthcare marketing strategy. It can be tough to compete in the healthcare field. However, when you work with a professional marketing company, you can achieve much better results and responses from people within the community.
Get Assistance With Your Healthcare Marketing Today!
Now that you have a better idea of what creating a health care marketing strategy can do for your business, you can reach out to our team. Here at Agile Marketing Group, we have worked with many healthcare companies and we want to work with you, as well. With our expertise in the field of healthcare, we know that we can bring you results.
Contact us today, here at Agile Marketing Group, to get the health care marketing assistance you need starting right away.