Are you doing health care marketing for a digital marketing campaign and would like to get amazing results? Do you also want to spend as little time as possible on it while still gaining a lot of targeted traffic to your site? Our Agile Marketing Group has a team of professionals that specialize in behavioral health and medical content marketing. You can reach out to us to get professional PPC vs SEO services today.
PPC vs SEO are commonly talked about as the best two avenues to target leads to a website. SEO stands for search engine optimization. PPC stands for pay-per-click. However, when you look online you are going to find so much information about these two strategies that you are likely to get overwhelmed. That is one reason we want to break down PPC vs SEO to help ensure you are using the strategies that will work best for your business.
An Overview of PPC vs SEO
Both PPC and SEO can help you promote your business, brand and team.
Search engine optimization is about gaining higher rankings with organic searches for the keywords you are targeting. PPC is about paying for a space to advertise on in which you use specific keywords on the pages of search results to bring in readers and potential customers. Each strategy is effective and beneficial for companies whether you are a private practice, hospital worker or any other medical professional.
With this being said, if you want to correctly perform marketing campaigns and receive the most leads that are easily converted, you will still need some more information about why SEO is preferred over PPC and vice versa.
After you read this guide, you can speak with a member of our team to decide what comes next for your health care content marketing campaign and strategies.
SEO Instead of PPC
One of the main reasons why SEO is chosen instead of PPC is because it is more cost-effective. Business owners are going to pay much more with PPC as they would with SEO and get the same amount of traffic. It takes a big part of the marketing campaign budget to run a PPC campaign. Plus, if you aren't too familiar with marketing in the healthcare field, you may have a learning curve, as well, which means it might take even longer to get a return on your investment.
There are some other reasons why people tend to choose search engine optimization over pay-per-click strategies. Some of these reasons include:
SEO generally provides better long-term, sustainable results in the healthcare marketing campaigns
Due to the slow, but steady growth SEO is better as it results in higher quality, relevant traffic coming to the website for many years
Think about this – every click on pay-per-click costs which reduces ROI (return on investment), but with SEO you can continue bringing new leads to your site without having the regular costs for each click
As you can see SEO (search engine optimization) can have quite the benefits to your business.
Now that you know a bit about how well SEO can work for you, it might also be helpful to learn about some downsides to PPC. Some of these downsides to pay-per-click are:
Upfront higher costs that are getting higher over time
Limited budget medical facilities don't generally have the marketing budget to pay for pay-per-click
Ads must be optimized properly to reduce the cost per click or CPC
Arduous process that is tough without having professional training
Website traffic is going to slow down or end when the marketing campaign is over
From this information, it is easy to tell there are some downsides to PPC. However, that doesn't mean that pay-per-clicks aren't beneficial for some companies at certain times. They certainly are. It generally takes a higher budget and more training or time to use this methodology, thought.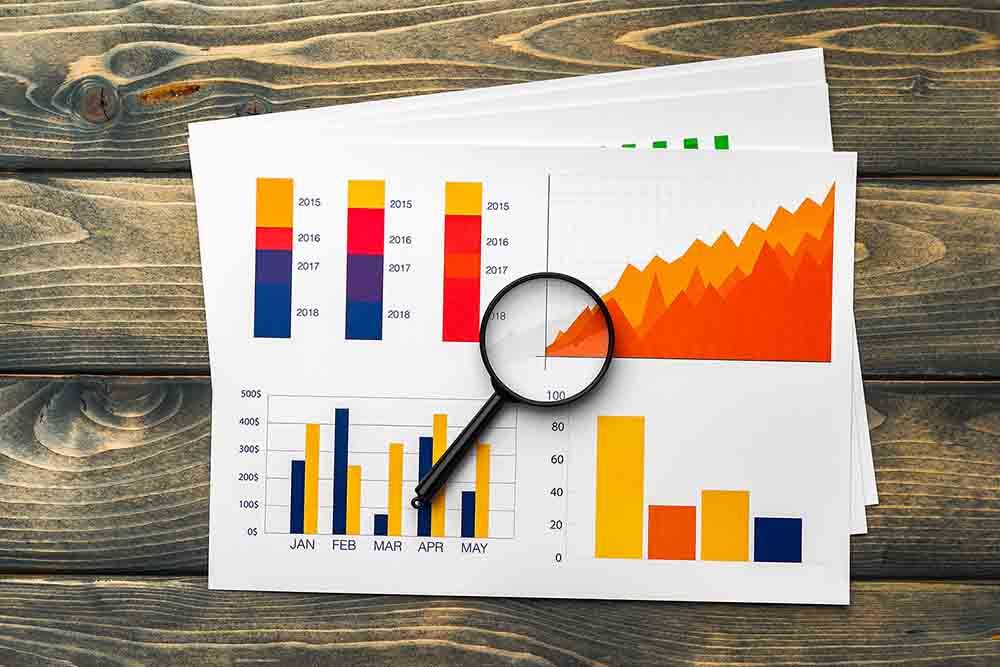 Are There Downsides to SEO
It isn't all roses and sunshine for SEO either. In fact, one of the toughest challenges that medical care practice marketers face with search engine optimization is the ever-changing search engine algorithms. It can be tough to keep up with all this and the training involved in these continuously changing approaches is going to cost you time that you may not have, as well. The good news is that our Agile Marketing Group has a team of qualified professionals who can provide you with the best and most up-to-date SEO content marketing campaigns.
For the reason of ever-changing algorithms, you can't just ignore the SEO once it is in place. You will need someone that has a lot of knowledge and time to maintain the campaign. This is the only way you can stay updated on search engines with SEO.
It is important to note there are some penalties involved in search engine optimization, as well. Us marketers squirm at the thought of these penalties, but we know how to deal with them. Basically, the best tip for avoiding penalties with your marketing campaigns is to follow white-hat, ethical methods which include:
Always creating excellent, high-quality content
Staying up-to-date on search engine optimization rules and updates to algorithms
Continously amending your campaign to fit the new rules, updates, and algorithms
If you can avoid these penalties, you can see results from SEO with some time and patience. If you find that search engine optimization and all that it involves is frustrating, don't worry. You don't have to take it on by yourself. In fact, you can reach out to our Agile Marketing Group, where we have an amazing team of experienced, talented content and marketing professionals.
PPC vs SEO: Which is Best or Do You Need Both?
When it comes to PPC vs SEO, there are arguments that both can benefit your business.
There are restuls which can be seen with each of these strategies. However, they are separate techniques that you must pay close attention to.
With search engine optimization, you need to basically plant the seed so-to-speak and then wait for the results to flourish. This takes more time, but the results are usually longer-lasting and of higher quality, especially when it comes to search engine ranking protocols.
With pay-per-click, it is more of an instant gratification methodology. You will need a larger initial budget. However, if you have that, you can see instant results from being a no-name brands to being a popular brand just like that. However, you must decide if your business can afford that right now. You must also rememnber that sometimes the visitors that you have coming to your website due to PPC campaigns slows down or the organic traffic will stop when the PPC campaign finishes. Then, you will need to run another one to get the traffic going again.
Contact us today, here at Agile Marketing Group, to find out more about PPC vs SEO and which is best for your brand.