Drug rehab marketing can be a very complex and sensitive subject. When using digital marketing techniques, it is critical for your rehab center be presented as a trusted safe harbor for people in dire need of your services. You must adhere to ethical guidelines, while reaching your audience more effectively than your competition. Navigating this landscape also means avoiding the stigma sometimes attached to drug rehab marketing.
Crass sales pitches and tone-deaf CTA's come across as insincere and insensitive. Addiction is a deeply personal affliction that destroys lives. At Agile Marketing Group, we never lose sight of the gravity of the subject material. The team at Agile has substantial experience with drug rehab digital marketing. Your program will benefit from our expertise not only in increased traffic, but an enhanced reputation. Our authentic, trustworthy drug rehab marketing content is an essential building block for your brand as a treatment provider.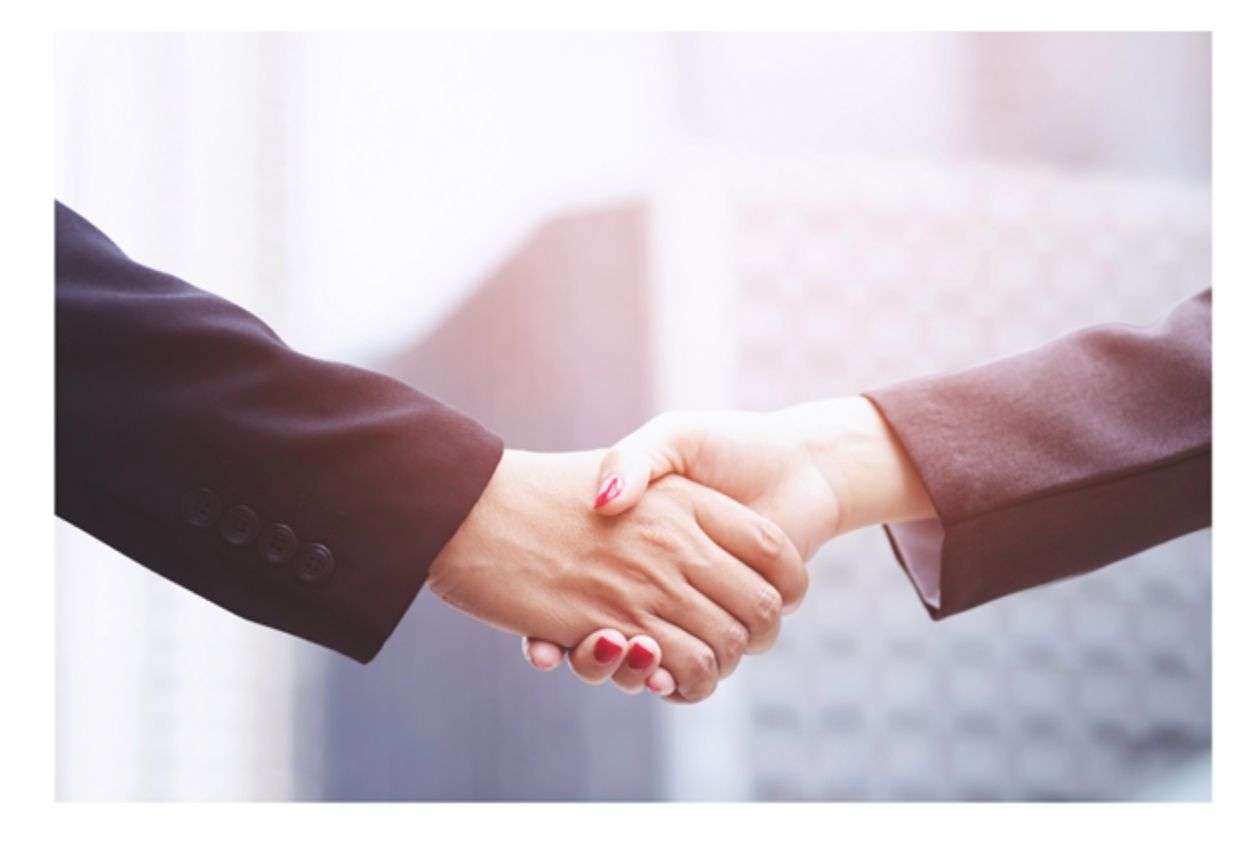 Drug Rehab Digital Marketing Statistics
The first step in devising a drug rehab marketing strategy is to understand the market you are advertising to. A comprehensive analysis of your target audience is key. You must also have a practical understanding of the competition for your audience. What are they doing right in drug rehab marketing? Where are they missing opportunities?
Some drug rehab marketing statistics to be aware of include:
Addiction treatment is a $35 billion industry that continues to grow with over 14,000 treatment facilities throughout the United States and approximately 2.5 million people getting addiction treatment and entering recovery every year
The Bureau of Labor Statistics states that behavioral disorder and substance abuse counselor employment opportunities have grown about 31 percent over the past 10 years
Despite the growth in drug rehab marketing, there is still unmet demand for available rooms or beds at treatment centers and detox facilities. This represents growth opportunities for those best positioned to reach prime audiences.
One essential take away from the drug rehab marketing statistics above is that this field is growing fast. The demand for quality treatment is outpacing the number of facilities coming online. This is why skillful drug rehab marketing is a must-have in this industry. There is no shortage of prospective clients, but it takes strategic internet marketing for drug rehab facilities to reach them.
Effective Branding Increases Visibility and Trust
Due to the increased competition, it is more important than ever before to properly brand your addiction rehab facility. You may even want to hire a drug rehab marketing agency to help you with this process. These professionals can help differentiate your drug rehab center from other similar companies.
When you talk to these consultants, you will let them know what your business goals and dreams are at that point in time. You will talk to them about where you want your company to go and what growth you envision for your business, too. With all this information, they can help to create a brand for your company that best empowers your visions and goals.
Having a Unique Selling Proposition is Vital
The unique selling proposition or USP is what makes your rehab center different from the rest. It will be your starting point for your paid web advertising and other digital marketing efforts. So, now it is time to think about what unique perspective you and your company have over other drug rehab facilities? There are numerous things to consider when it comes to your USP.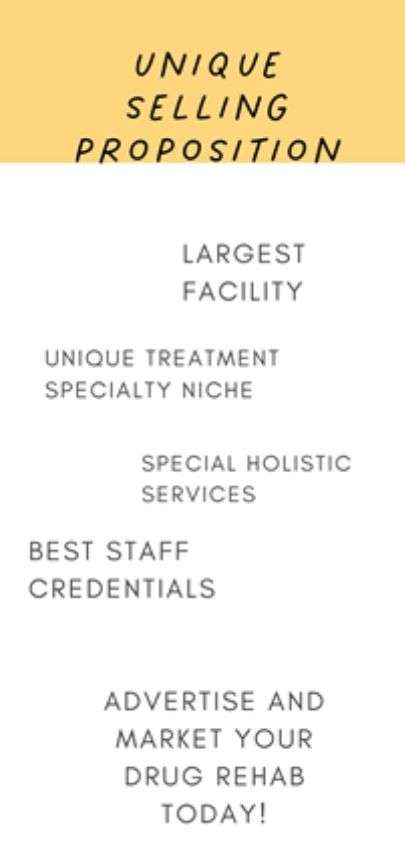 When thinking about your unique selling proposition, think about what sets you apart from other addiction rehab centers? What do you offer that other facilities don't? What does your staff do the best? For example, if you have a trauma-informed program with staff members who are trained in holistic treatments for PTSD, this may be your USP. If you have gender-specific treatment, but your most direct competitors do not, this may be your unique selling proposition. Once you identify your target USP, it's time to begin building out the rest of your drug rehab marketing strategy. This will include websites, landing pages, content, keywords and logo. Pay-per-click advertising and robust SEO content are crucial elements as well.
SEO Content in Drug Rehab Marketing
SEO content is one of the most important aspects of online marketing. If your rehab center doesn't have good website SEO techniques that follow search engine standards, people aren't going to find your company online quickly or at all. Some items that you will need to focus in the SEO arena include:
On-page SEO
Google My Business profile
Quality backlinks
Once you get these SEO essentials in place, you can move on to more targeted business marketing for addiction treatment.
How Quality SEO Blogs Help You Connect
Blogging allows you to connect with your target audience in an authentic manner that transcends short CTA's and bullet points. Blogs are more personal and conversational. When recovery blogging is done right, it is informative, entertaining and enlightening. They help give your treatment center a voice and personality. Blogs make you more than just a logo and a motto. Engaging and illuminating recovery blogging is one of our specialties at Agile Marketing Group.
With this being said, it is still very important that you and your employees or those who are creating the content focus on high-quality at all times. This will help lead to more leads, increased ranking on search engines, a better reputation and more traffic to your website. Some of the best blogging tips for your drug rehab center include:
Use a content specialist agency to produce content
Host your blog on the website domain
Put appropriate keywords into all blogs
Always keep content personal and friendly
Use credible links to support your ideas and tips
Write about real stories and advice
Include blog links in social media posts
Use frequently asked questions and answers as blog posts
If you don't currently have anyone to write high-quality content for your website, don't hesitate to reach out to a drug rehab marketing company. They should have professional blog writers who can create top content for your website.
Drug Rehab Center Website with a High Conversion Rate
There should be specific elements to your website to help it perform great in the search engines. These elements will also help keep the attention of your visitors so they aren't bouncing around on your site or leaving too quickly.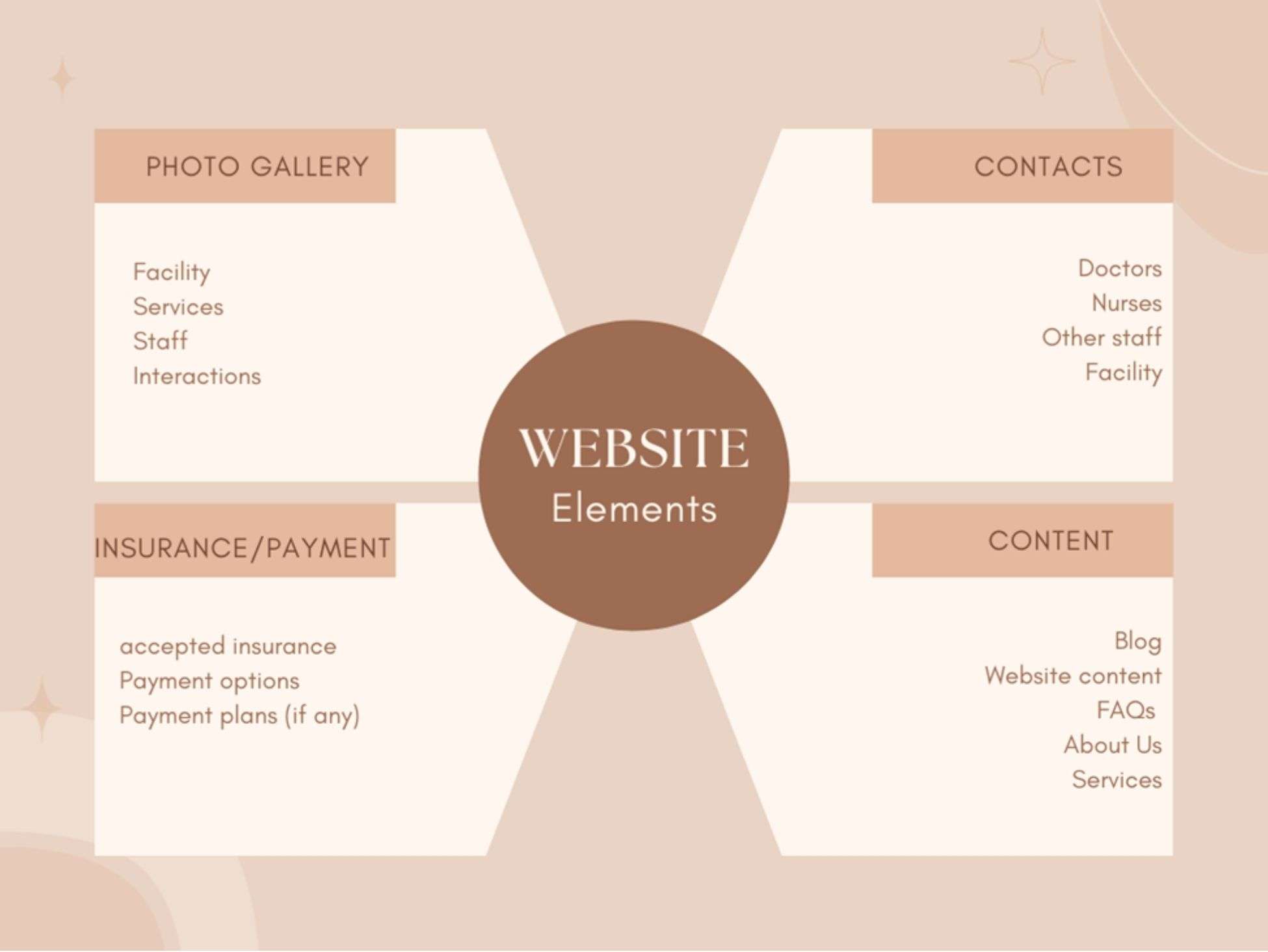 As noted above, if you don't have someone to create content for your rehab center at this time, you can always set up a contract with an online marketing agency. They can keep your website up-to-date with the latest Google search algorithms, quality content and top keywords in the field. These companies often email their clients regularly to ensure they are following through with your business goals during content creation.
Top Email Marketing Tips for Addiction Treatment Programs
When it comes to conversion optimization, the email marketing your company does matters. Most people don't want to be flooded with emails, but they do want quality, helpful information regularly. With email marketing, you must find a combination of providing enough information without overwhelming your audience.
Building an email list is important as it allows you to target people who need treatment or who want more information about addiction recovery. So, if someone visited your website, you might have a coupon emailed to them for admittance in your rehab center. You could also send out a free sample recovery guidebook. The full version could be offered when the person enters your treatment facility.
Addiction Treatment Centers and Social Media Marketing
Social media marketing is the new rage in the last few years. Yes, blog posts and website content creation are still important. However, the most relevant drug rehab centers are regularly posting on social media channels. They are placing pay per click ads on these platforms and focusing on keyword targeting, as well.
Do you already have social media accounts set up for your drug rehab center? If not, this is one of the first things you will want to do. However, once these are created, it is a good idea to have a content creation schedule planned out. That way, you know what days and times to post and can keep up with the information you are providing your audience.
If you aren't familiar with social media tactics or content creation, don't worry. You can always hire a social media marketing agency to help create your content plan. You can even look at examples of other drug rehab center posts to see what sort of content ranks well.
Drug Rehab Marketing Strategy that Delivers
Now that you have a guide on digital marketing for drug rehab centers, you can sit down and make a plan for what content and marketing efforts you need. Don't forget to note what makes your drug rehab center unique from all the rest. That way, if you work with a content marketing agency, you will be on the same page for all your future marketing efforts.