Effective Marketing For Urgent Care Facilities
Urgent care has evolved into a remarkably competitive business in just a few short decades. With large national conglomerates absorbing independent urgent care clinics left and right, effective marketing is more important than ever before. Finding a good marketing agency for your urgent care facility can be difficult.
There are many marketers out there, but who to trust? For starters, the best marketing plans for urgent care clinics are developed by agencies that specialize in healthcare marketing. Let's face it, the healthcare business is unlike any other. A marketing agency that primarily deals with retail and e-commerce is poorly equipped to provide a healthcare business like an urgent care clinic with the plans they need to succeed. It really is that simple.
Why Urgent Care Marketing is So Different
So, what separates healthcare businesses like urgent care from all others in the digital marketing landscape? After all, many service providers market online, right? While that is true, the nature of the service makes healthcare marketing so different. Think about it. The vast majority of the people you want to reach are not spending days or even hours online researching urgent care clinics.
People don't cross-shop urgent care clinics. This means the marketing strategies that will increase your business must look much different than they would for other service-based industries. First of all, you need to capture mindshare before your target customer begins looking for your services.
Urgency and Authority
Many of your clients don't even know they will need your services until they are in crisis or in urgent need of medical attention. This means that creating awareness of your brand is even more essential than it would be for most other local businesses. Authority and reputation are also more important for an urgent care clinic, than say, an HVAC repair service.
If someone chooses a sub-optimal air condition repair firm, it's not likely to make and life-or-death difference. Your marketing needs to invoke trust and confidence in your potential customers. Your brand needs to be visible and synonymous with urgent care services in your area. This is a tall order and it's not just any digital marketing agency out there is up to it.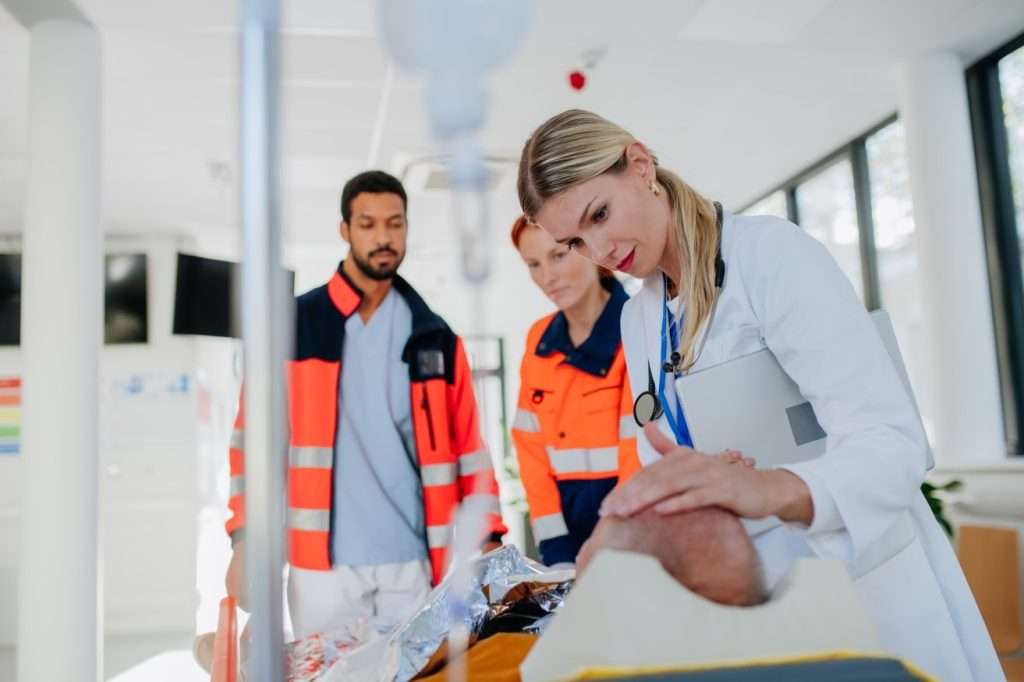 Digital Marketing for Urgent Care Clinics
At Agile Marketing Group, we specialize in digital marketing for healthcare. Specifically, medical services, are our forte. That puts urgent care facilities like yours right in our wheelhouse. We understand precisely what makes marketing for urgent care clinic so different than any other business, even within the realm of healthcare.
With the competitive nature of the urgent care business and the size and scope of the players involved, your digital marketing isn't something you can leave to chance or neglect, if you expect to survive for long. You need practical strategies to reach your intended audience and grow your business. As any entrepreneur knows today, there is no sitting still in business. You're either growing or slowly receding.
Content Marketing For Your Urgent Care Business— And Much More
Agile Marketing Group is a full-service digital marketing agency built from the ground up to service the unique needs of the healthcare industry. What do we mean by full-service? When you work with Agile, you have a partner who can develop and reengineer your website and provide you with compelling custom content marketing that helps you rapidly climb the search engine results page (SERP).
Reputation and Reach
That's only the beginning, though. We provide expert social media management, which is key to burnishing your reputation, building authority and capturing that mindshare we mentioned earlier. We can even expand your reach with savvy pay-per-click marketing campaigns that put your urgent care clinic front and center. Essentially, we can meet absolutely any digital marketing need an urgent care clinic has and deliver stellar results to fuel your growth.
Being a full-service marketing agency, we can do just about anything for you while offering you personalized services at very competitive prices.
The services we offer and excel at include:
Content marketing (including professional copywriting)
Pay-per-click advertising (PPC)
SEO strategies and services to increase visibility and drive business
Social Media Marketing
Email and other on-demand marketing
Web development
Marketing campaigns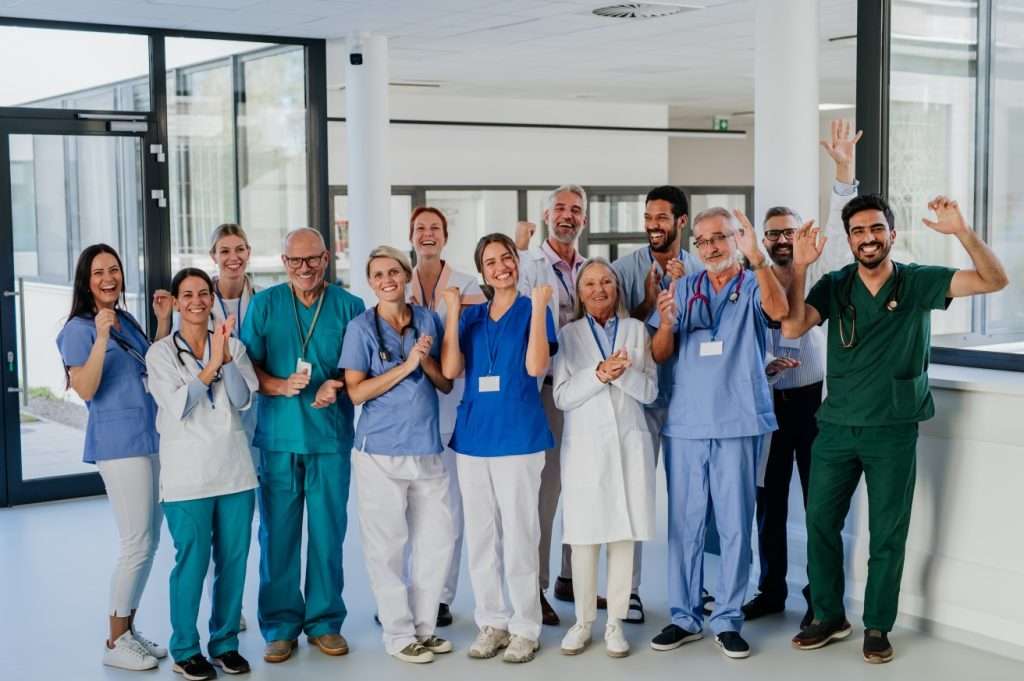 A Marketing Partner to Grow Your Urgent Care Business
Agile Marketing Group is almost exclusively focused on the healthcare market. This specialization makes us uniquely qualified as a partner who can grow your urgent care business. You might say strategies for growing healthcare enterprises are our bread and butter.
This means when you sit down to have a conversation with us, you don't have to explain the intricacies of the healthcare business to us. We understand HIPAA and LegitScript compliance. We speak healthcare and we pay attention to trends in the urgent care business. That means we can get right down to business in discussing your goals and how we are going to reach them together. It means you can trust us to act as your voice and represent your brand and values succinctly and accurately in content and on social media.
Results-Oriented and Data-Driven Marketing for Urgent Care Centers
At Agile, we're results oriented. That means we respect your money and your time. We have dozens of satisfied clients and many great reviews. Why? Because not only do we treat our clients right, with personalized service, we generate results. Marketing isn't of much use if it doesn't positively impact your bottom line.
Turning Metrics and Analysis into Growth
We're somewhat metrics-obsessed. We can show you how many of those emails are being opened, how many readers click over to your site, and how many calls they generate. We can show you how your rankings are improving on Google and how many impressions you're making on social media. More than this, we can interpret these results for you and use them to inform strategy so we can sustain and expand upon that growth.
Don't accept anything less than a marketing agency that specializes in healthcare and understands urgent care marketing. We know your business is important to you, and it's important to us as well. Go with the company that can get you results with the personalized service you deserve.
Call Today For A Free Consultation
If this sounds good to you, give us a call today for a free, no-obligation consultation at (561) 559-4539