Operating a private practice, physicians group, dental group or dental services organization is a substantial undertaking. You're aware you need to budget for marketing and that marketing is essential to growing and sustaining your business. Most healthcare entrepreneurs or executives don't go much further than that. They may try to manage their digital marketing and social media presence themselves. For a while anyway.
But inevitably the day comes when they recognize the need for a professional digital marketing agency to take over their medical office marketing. Unfortunately far too many of the decision makers who find themselves in that position fail to recognize just how critical their choice of agency is going to be to the future of their practice or group.
Charting the Course of Your Medical Office Marketing
How successful your move into professional digital marketing for your medical office is will depend largely upon how well the agency you choose understands your business and the healthcare industry as a whole. Healthcare is a different animal. It's quite unlike any other field of business. It is subject to unique and complex regulations.
Medical offices have far more potential exposure to litigation than other businesses. Healthcare practitioners are in the business of preserving life, relieving suffering and improving quality of life for their clients. The stakes are simply much higher than any other field of business. You deserve a digital marketing agency that understands not only medical office marketing, but the nature of the business itself.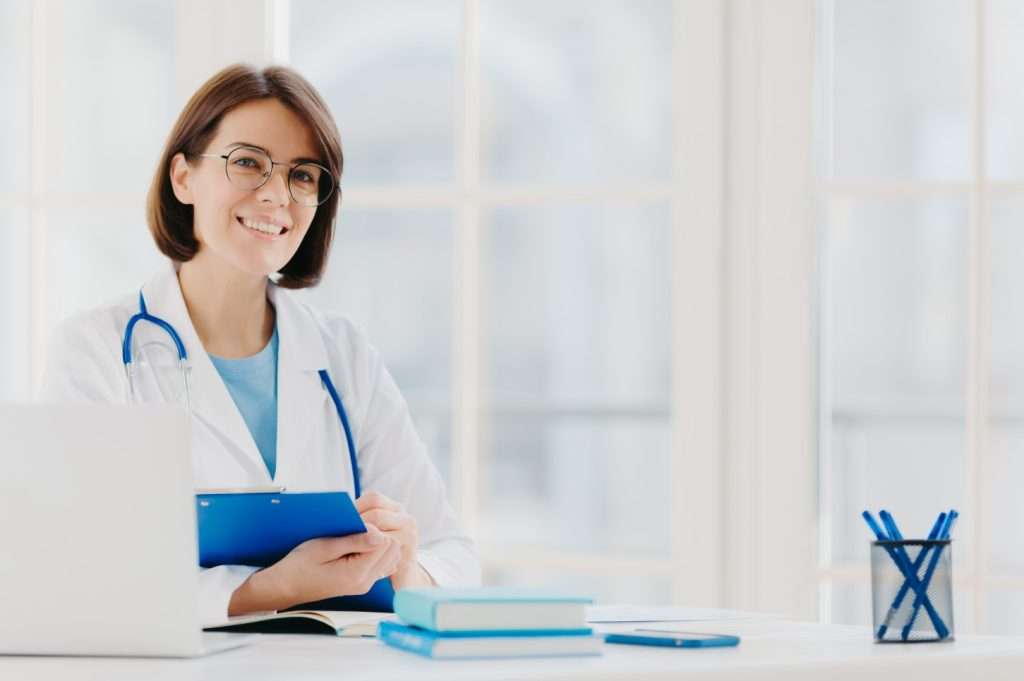 Sound Strategy Means Partnering with the Right Digital Marketing Agency
A sound medical office marketing strategy must include a social media presence, but it also need to carefully manage online reviews and constantly monitor their public image. It's a lot to think about, much less manage on a day-to-day basis. Do you want a marketing agency which understands the healthcare business and has an innate sense of your needs and can hit the ground running? Or a general, one-size-fits-all agency which will be learning as they go? To us, it's an easy choice.
The only problem we can see is that not every healthcare executive is aware that there are digital marketing agencies which specialize in healthcare and medical office marketing. At Agile, we recognized a need and set our to fulfil it by building a digital marketing agency with the resources, tips and talented professionals required to help any healthcare enterprise adopt and execute a winning marketing strategy.
Agile is available to help you with marketing for your medical office or facility. Below we details some of the fundamental elements of medical office marketing you should be aware of. If you are seeking a partner to manage your medical office marketing from start to finish, you are in the right place. .
Medical Office Social Media Presence
Believe it or not, your social media presence is a key element to the success of your business. Social media marketing has dramatically changed the way medical processionals and other businesses interact with customers. There are several social media platforms that are great for medical office marketing. Facebook is the place to start.
A Facebook page is free and so is gathering followers and it's an invaluable tool for letting the world get to know your business and learning more about your customers. You can also post updates about your company's services on Facebook, Instagram and other platforms and even host Facebook Live events to generate buzz. An agency with medical marketing expertise can help you get the most of out social media.
Blogs and Original Content Writing
Publishing articles or blogs regularly and adding original content to your website is another marketing must for your medical office. You provide specialized services to the public and people are always looking for more information and medical conditions, procedures and medications. Establishing your website as not only a portal to your business, but a trusted source of information is a very smart way to raise your domain authority and substantially improve your SEO performance and page ranking.
Digital marketing agencies like Agile have talented SEO content writers and strategists on staff to develop content for you. The level of participation you have is entirely up to you. This is the best way to make sure you get quality content on your site that also performs and supports the growth of your business. SEO strategy and content writing for medical office marketing are just some of the services we provide here at Agile to help your business thrive.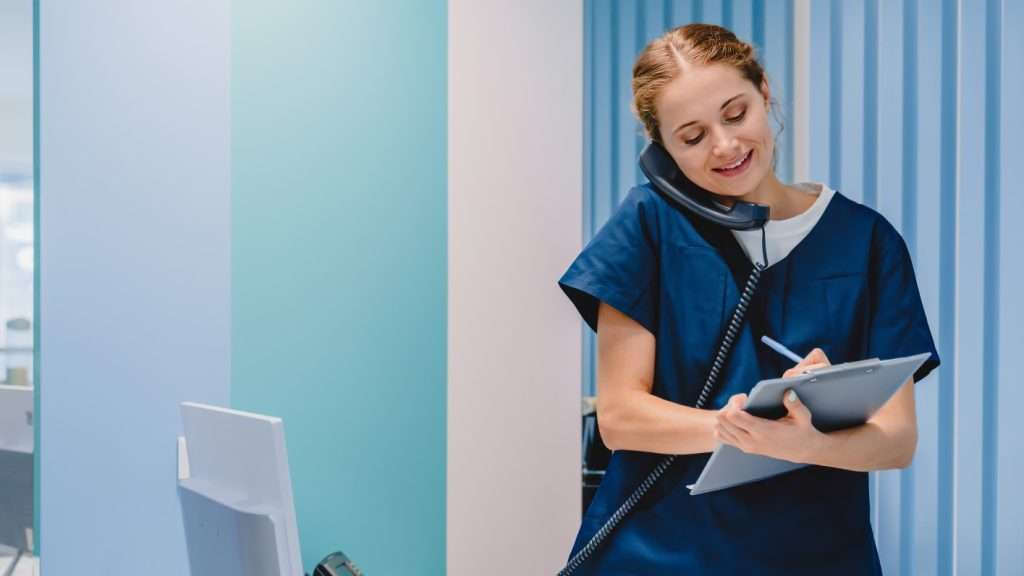 Hosting Webinars or Educational Workshops
Hosting webinars and educational workshops can be another effective way to market your medical organization. It helps establish you as a personality and thought-leader in your field. You are also providing a service to others who can learn more about not only the care you offer, but their own conditions and the treatment options for them. Additionally, webinars and online events raise the visibility of your business and can draw web traffic from relevant site visitors. Combined with a digital marketing strategy that helps you leverage your presentations, workshops and webinars, you've got a very powerful formula for building domain authority, which is a key ingredient for climbing the search results page.
Speaking at Events or Conferences
Some medical professionals relish the opportunity to speak publicly on topics in their area of expertise. For others it's one of their very least favorite things to do. But, the fact remains that making yourself more visible by leveraging public speaking opportunities is a wise move from a medical marketing perspective. Again it's another chance to raise your profile and be seen as a leader in your field and it is very cost effective, even if some air travel and hotel stays are involved. Having a professional video clip of your appearance is even better when you can manage it.
E-Newsletter and Email Updates
E-newsletters and email updates are another way for you to market your medical services to potential and current clients. There isn't a precise, magic number of times you should send out e-newsletters and email updates. However, a lot of medical offices will send out e-newsletters once a week or once a month. Some regularity is good, just be thoughtful. Don't make people regret giving you their e-mail address. Short e-mail updates are okay to send out about once a week generally. Professional marketing agencies like Agile can manage e-mail marketing campaigns for you to insure their efficacy and make certain they are aligned with an overall marketing strategy for your medical office.
Direct Mail
One more medical office marketing idea many people overlook these days is to send direct mail. This isn't nearly as popular as it once was, but depending on your target demographic, it can still be a useful part of an overall marketing strategy. The key is you need to have a reliable way to tell how well direct mail is working for you (or if it isn't) so you aren't burning money doing it. Many, if not most modern small businesses find it easier to just to focus all of their marketing efforts through online channels these days instead. However, with direct mail, you can offer people are more tangible, old-fashioned connection with your medical office. Some of the things that you can mail out include service brochures, postcards and coupons.
Providing Free Consultations
Offering free or discounted consultations is a tried and true way to attract new business and grow the customer base of your medical practice. Providing something for free is almost always a great way to start a relationship. It also gives you direct content with your prospective client and a chance to make an in-person presentation of what you have to offer. This sends the signal that you care about your customers budget. It also says confident enough in the value of your services, that you will offer the free consult because you anticipate return business.
Reviews and Testimonials
Every medical business owner knows that reviews and testimonials are important. But the fact is that they are more important now than ever before. The Internet and social media have created savvier consumers who often do research into businesses before they engage with them. Genuine, heartfelt testimonials from your current and former patients can go a very long way towards establishing trust and securing someone's business.
You should always be seeking positive reviews from happy clients on your Google Business profile as well as your Facebook page and anywhere else your business has a social profile. If you only have a handful of reviews it only takes one or two bad ones to drag your score down noticeably. Stacking up the good reviews not only garners trust, it offers some protection from an isolated disgruntled customer. We cannot emphasize the importance of reviews and testimonials enough. They are essential.
Offer More Services
Review the services that you offer right now. Then, do some research into what services you competitors offer. For example, if you are a dentistry office, do your competitors offer profitable cosmetic dentistry procedures you don't? If this is the case, you may want to check into offering this service and at a more affordable cost than your competitors, too. By offering more services, you have a better chance of reaching more people. It will also be easier to keep patients at your facility rather than them having to go elsewhere for other medical services that they need.
Agile Marketing for Your Medical Office
Agile Marketing Group specializes in the healthcare area. With decades of combined experience in healthcare marketing and working within major healthcare institutions, we understand this business ecosystem. Get the marketing expertise your medical practice or facility needs to attain the growth you've always known was possible. Having a high-performance digital marketing strategy is no longer optional. If you expect to grow and compete, particularly in healthcare, it's essential. Call Agile Marketing Group at (561) 559-4539 for a free evaluation of your current medical office marketing and find out what Agile can do for you.