In just this year alone, addiction treatment marketing has evolved so much. If your company
doesn't have a fast-loading, modern website or you aren't regularly participating in YouTube and
Google advertising, video marketing strategies or have the best social media marketing
strategy, you are leaving a lot to chance and missing out on a lot in your niche.
If you need to bring more people to your addiction rehab center soon, you may want to do an overhaul on your
addiction treatment marketing. Our Agile Marketing Group can help you with this.
Take More Off Your Shoulders and Mind
Do you stress about marketing strategies and what will work the best? Are you worried that you
won't be able to keep up with the competition? If so, our Agile Marketing Group team is here for
you.
We are addiction treatment marketing specialists We have worked within this niche for
many years and have found effective, unique strategies to boost the moral and profits of many
companies. When you work with our team, you are working with consultants who understand
the needs of your business and who will hit the marketing track running.
Google My Business/Local Listings
In 2022, Google My Business is a must for all drug addiction treatment centers. The majority of
parents, family members and individuals who are looking for a drug or alcohol addiction
treatment center will do a search on Google first. Setting up a full listing of your addiction rehab
center's Google Business page will allow people to find your business over others in your niche.
You are also going to need a review strategy that our team can help you with, as well. If you can
gather more reviews on your Google Business listing, you will rank higher when people search
for competitive terms like drug detox, drug rehab and addiction treatment.
For reviews, we highly recommend asking your family members, friends and clients to leave
positive reviews. The more people you can get to do this, the more leads you can bring in.
Some of the other local listing sites you may want to post on include:
Yelp
Bing
Yellow pages
Manta
If you can get your business listing posted in all these areas, that will also increase your
rankings on Google.
Participating in Google Adwords
If you want a consistent flow for your leads, you must participate in Google Adwords. A lot in
PPC advertising has changed in the past few years. However, regardless of these changes,
Google Adwords is still a staple.

One of the first things you will need to do before you advertise through YouTube, Facebook,
Bing or Google is to get a certification through LegitScript. It is a third-party company that does
a complete vetting process. It does take a bit of time to get through and has a bit of priciness to
it, however, you can't truly advertise on these platforms as a drug addiction center without it. If
you need help getting your addiction treatment center started wtih LegitScript, feel free to reach
out to us here at Agile Marketing Group today.
Using YouTube for Addiction Treatment Marketing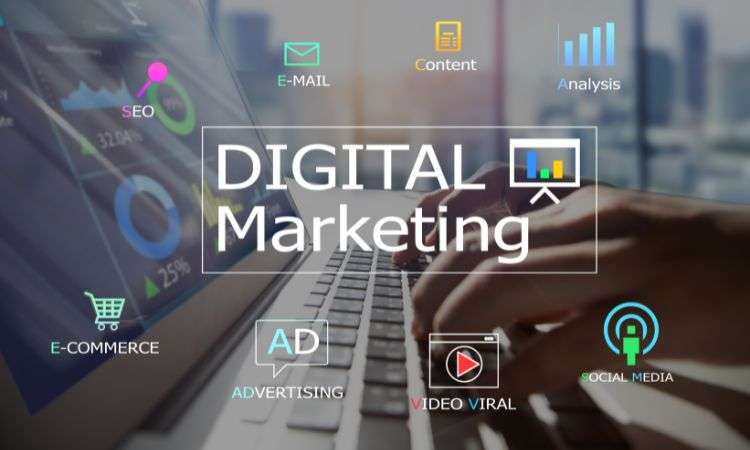 Many addiction treatment centers don't think to market or advertise their business through
YouTube. In fact, there aren't many drug rehab centers that use YouTube or do video marketing
at all. Your business could be using YouTube as a lead generation.
Most people learn visually and they want a direct answer to their questions from the owner or a
member of your team. By speaking to your potential clients through YouTube videos rather than
always through blogs, you can better connect with them.
Some of the ways you can market through YouTube include:
Creating professional YouTube videos to share information about different levels of care you have
Creating testimonial videos from your clients
Doing FAQ videos such as how to quit meth, opioid detox timeline, and how to get treatment for addicted loved one
Creating 1 to 2 videos each week and stick with that plan
Answer all comments that come through on each of your YouTube videos
If you want to do the best addiction treatment marketing plan, YouTube is one route that you
should definitely go. Here at Agile Marketing Group, we can help you set up a marketing
strategy and stick with it, too.
SEO for Addiction Treatment Centers
SEO, or search engine optimization, is very beneficial for addiction treatment centers. For years,
this has been one of the best ways to increase your ranking on search engines and that is even
more important now than ever before.
You may have already done some SEO for your business, but if you haven't kept up on it or
haven't done the research for the best keywords, you can rely on our Agile Marketing Group to
do this for you.
Are you getting the number of visitors you would like to your website each month? If not, this
could have to do with a lack of search engine optimization for your business website. We don't
want you to worry about this, though, as our team can fix any issues you are having with this
strategy.
TikTok for Addiction Treatment Marketing
Have you thought about using TikTok to market your addiction treatment center? If not, this may
be something that your team wants to get onboard with. In this day and age, many people find
the businesses they want to work with on TikTok. There are numerous short videos and
advertisements you can make on TikTok from this point and forward. Statistically speaking,
there are over 100 million active users on TikTok that you could be reaching. In addition, there
aren't many other rehab centers that are marketing through this platform in 2022 so far, so you
will get a leg up on the competition.
Some of the many things that you can market through TikTok include:
Tips for getting and staying clean and sober
Ways to help a loved one overcome addiction
Benefits of receiving addiction treatment
Why you may want to get the addiction treatment
How your business helps people in recovery
Ways you help during aftercare
Other relatable information regarding addiction and recovery
If you aren't quite sure how to get going with TikTok for your addiction treatment center, don't hesitate to reach out to our team about this today.
Get an Addiction Treatment Marketing Plan in Place
There are numerous things you should consider when marketing your addiction treatment
center. The tips above are definitely a great start for advertising and marketing your business.
With this being said, if you need more assistance with getting an addiction treatment marketing
plan in place, please contact us here at Agile Marketing Group today.